Our Roofing Services
We provide all the services to help all roof damages. Whether you are the largest commercial building, or the smallest residential home, Toronto Roof Repair has you covered. We provide our customers with the best possible roof repair service Toronto Roofer has to offer. We provide all our customers with services that are top-notch and reasonably priced. We want you to be able to feel safe under your roof, while remaining stress-free from our great prices. Toronto Roofer specializes in roof repair, and we specialize in customer satisfaction. That's why we can assure you, you will be very pleased with our services. Below are services that we provide. We'll give an explanation about each of the services that we provide. If you have any questions about any of our services please give us a call, or fill out our contact form. If you don't see the service that you are looking for, please give us a call or fill out the contact form as well. We are a very flexible company, and chances are we will be able to help you with the service you are looking for.
Residential Roofing
We have successfully been providing Toronto and surrounding areas, with residential roofing repairs. We have been interacting with residents to complete all different damages. We offer the best line of service to all the residents that are searching for roofing repairs. Whether you are a returning customer, or a brand-new customer, we provide every customer with phenomenal customer service. Toronto Roofer are your go-to residential roofing repair company.
Commercial Roofing
We understand that every second your business is not running, you're losing valuable money. Toronto Roof Repair works extremely fast to finish your commercial roofing to get you and your company back to work. Our services will leave all your customers in awe. We know appearance is everything to a customer. We will have your building looking like a million bucks. We will fix all your roofing needs and leave it looking professional. We know you put everything into your business, so Toronto Roofer will put everything into our job to complete all your preferences for your roofing.
Roof Maintenance and Repair
Whether it is just a small leak in your ceiling, or worried about your whole roof collapsing, Toronto Roofer is your go-to roof repair. Whether residential, or commercial we cover all services regarding maintenance and repair. We will send out a professional to inspect your building. We will provide all information regarding your residential or commercial building. Our trained crew will explain all maintenance repairs that need to be done and possible future problems. Don't hold off your concern about your roof. Call one of our specialist today to inspect your building.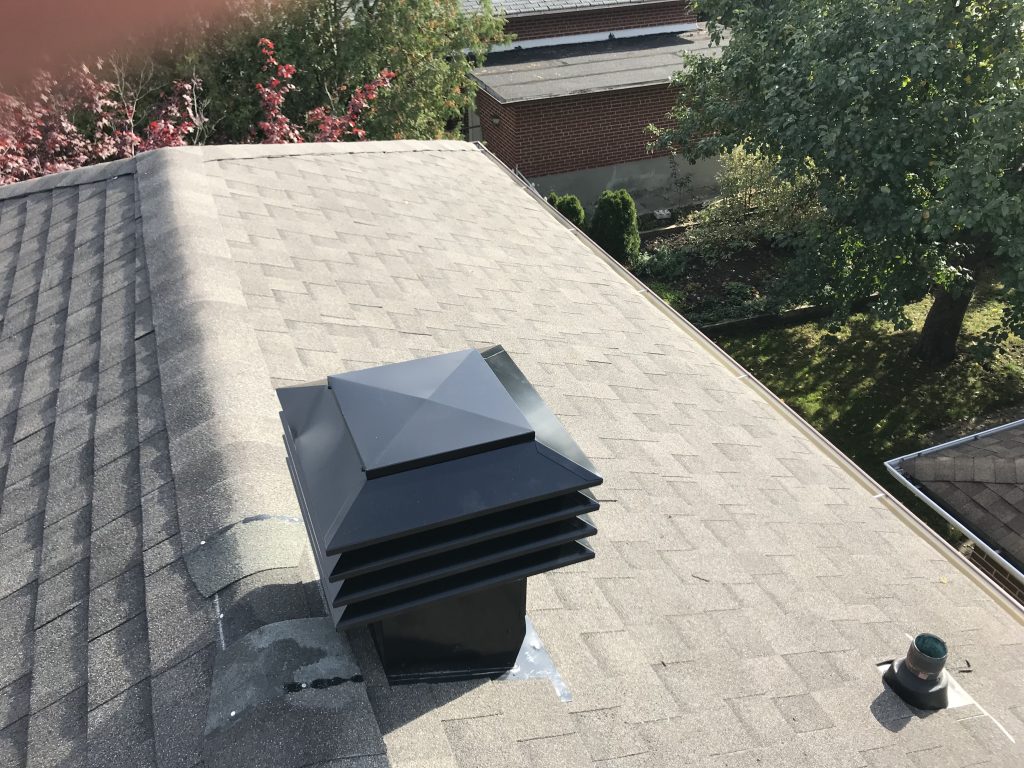 Storm Restoration
From minor to major damages, Toronto Roofer has you covered. We understand that the most has just occurred. We will provide incredibly fast response time to your location, professional repairs, and leave you without your pockets dry because of our incredible rates. No matter what storm damage has occurred to your building, Toronto Roofer will fix every disaster any storm has left behind. We will fix your roof in a timely and professional manner, leaving it better than it normally was.
Insurance Claims
We know that many roof repairs include insurance claims. Toronto Roofer works with every customer every step of the way. We have exclusive experience dealing with insurance agents. We understand the insurance claim process, and we are more than happy to help you every step of the way. From filing a claim, to completing all necessary paperwork, we help you fully complete the insurance claim process, so that you don't have to pay for the repair fully out of pocket.
Shingle Repair and Replacement
Shingles are the most common type of roofing material in Toronto, NC. We've had incredible experience with shingle roof repairs and replacement. We can assure you that all your shingle problems will be solved to the highest of quality. From putting in new shingles, to replacing and repairing them, we have got you covered. Toronto Roofer an fix any of your shingle problems you are experiencing.
Hail Damage
Hail can cause a great deal of damage. Most people don't think hail can be a big problem, but it could cause a great amount of damage to your home. Hail damage to your roof ranges from light damage to heavy damage. Whether it is dents, or holes in your roof, we will be able to fix all damages caused form hail. If you experienced an extremely bad hail storm and aren't certain if the hail left any damages, have one our of trained professionals come out to test and examine your roof. Toronto Roofer has all your hail damages covered.
Fire Damage
We know that more fire damages catch people by complete surprise. You're making a bowl of mac and cheese and decide to check on the kids. The next thing you know, your roof is on fire. Fire damage is truly devastating. Let us come out to expect all the fire damage that has occurred to your home. We will repair your roof and have to back to normal. Structurally sound and back to its normal self. Our repairs will have you making that bowl of mac and cheese again under a safe and secure roof, just with a lot more caution.. Let Toronto Roofer be your fire damage specialist.
Wind Damage
Wind damage can cause variations of damages to your roof. From lifting your shingles off of your roof, or incredibly strong hurricane winds blowing off a piece of your roof. Wind damage is a very common repair that we have. We are experienced with fixing all damages caused from any type of wind. Don't let extreme winds ruin your home, let Toronto Roofer fix all wind damages in an extremely timely manner. We will have your roof back to normal in no time, making you feel safe and secure once again.
Attic Ventilation
Installing ventilation in your home provides practical benefits to your home. Adding ventilation to your home extends the life of your roof. It helps the flow of air throughout your house. Trust us for all attic ventilations repairs and installations. We have different styles of vents to accommodate the style of your home. Toronto Roofer will help you choose the exact right ventilation for your home or help you fix any repair to the ventilation you have now.
Regional Areas
Toronto Roofer is constantly expanding as a business. We cover all of the Toronto area. We plan to hire more employees to keep expanding to be able to cover more areas. So, if you are uncertain if we cover your area, or not. Give us a call, there is a high chance that will do cover your area.
Contact Us
If you have any questions or concerns regarding the information above, please give us a call or fill out the contact form. We will answer every single question you have about roof repairs. Are great customer service will provide you will all the information and details you need to know. We strive on fast response. We know that roof damage requires immediate attention. If you have a concern about something you do not see on this website, give us a call and lets discuss your problem. We are very flexible company, and we will do everything we can to help you out. Thank you for taking your time to visit our site. Give Toronto Roofer a call today, or fill out the contact form.