How to Choose a Good Roofer

In order to find the most qualified and reputable roofer for your home or commercial space, start your search by obtaining referrals from other contractors that did quality work for you, in addition to speaking to family members, friends, and co-workers. Collate a list of potential roofing contractors, and research each one by looking on consumer websites. If roofing contractors are licensed within your area, speak to your local licensing board, to see if any of the roofers on your list have had any disciplinary action taken against them in past. Once you have narrowed down your list, start contacting them for estimates, and bear in mind the best roofers are not always the cheapest or quickest to complete a job. Finally, make sure that the roofer holds appropriate insurance that can cover any damage to your home as well as injuries to workers.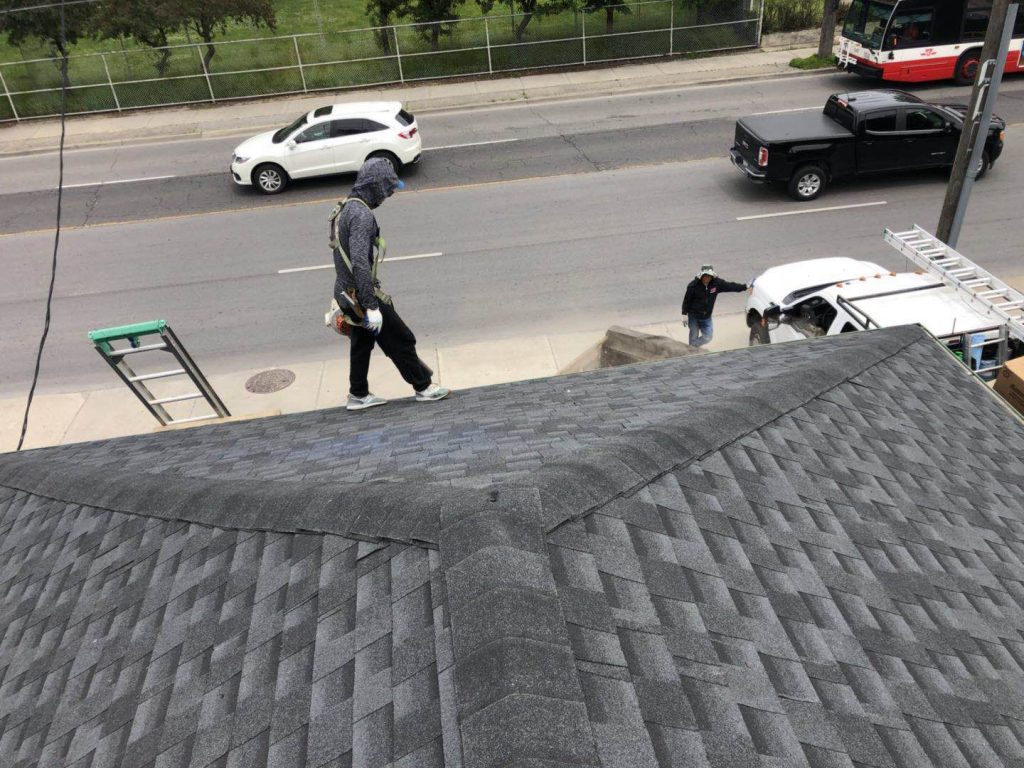 A structure's roof is the most critical part of a building. A damaged or badly constructed one can be extremely dangerous to the welfare of the people living or working within it. You will stand more of a chance of finding reputable roofers if you learn more about how a roof is built and if there are any issues with your roof right now. There are numerous online resources which will offer information on roofs in words that even a layman can understand. If any past contractor has pointed out any issues with your roof, tell this to any roofer you speak to.
Reach the Professional Roofer near You at (647) 847-8826
When obtaining referrals or going online to search consumer websites for a good roofing contractor, look out for any patterns in their comments made on specific roofers. While the odd complaint is not unexpected, if you start to see multiple complaints regarding the same issue, like not arriving on time, going over the projected cost of the job, or just failing to clean up once the work is finished, you need to take these seriously.If the complaints are serious enough, then move on to another potential candidate on your list.
Your roof is a strong piece of material that will last for years to come. However, there are times that you will need to hire a professional roofer to ensure that all problems with your roof are fixed. Finding the right roofing company can be challenging, however, with these tips, you will find the right one in no time:
Experience
The ideal roofing company that you are looking for should have at least five years of industry experience. Experienced roofing companies have the right solution for every problem that your roof has. Once you have an experienced roofer take a look at your roof, he will be able to know how to fix it right away. They combine years of industry knowledge and the right tools for the job to ensure that the job is finished on time, if not earlier. If you do decide on hiring an amateur, you might find yourself paying more for additional repairs, or in worse cases, you might have to replace your entire roof.
Reputation
One of the things that you need to consider is the reputation of the roofing company. You can find out how they provide their services by first reading reviews about them online. The first place that you will need to check is their website. From here, you will be able to read reviews from their past and current clients. You can also ask your friends and family if they have hired a professional roofer before. You can also ask your local hardware store about some expert roofing companies in your area since the companies usually get their stocks from hardware stores.