Voted Top Roofing Company in Toronto Downtown & GTA

Reliable Roof Repair Services for your Roof Installation Project

Fast and Reliable Roofing Services.

One of the most Reliable Roofing Contractors in Toronto
Considerations When choosing a Toronto Roofing Company for your Roof Repairs and Maintenance
Installing a roof is one thing and maintaining it in good shape is a different thing. You may have the best Toronto roof installation practices, materials, and workmanships, however, if you don't inspect the roof regularly and offer the required maintenance, it may not last longer. Roof repair and maintenance are critical decisions for every Toronto homeowner. Taking proper care of your roof means doing planning for any changes needed and responding to damages quickly. You may want to call in a Toronto roofing company if your roof needs maintenance and repair but here are a few considerations to take into account when repairing and maintaining your roof:
Do Proper Planning For Roof Maintenance
When you have installed the roof, you obviously want to check it regularly so that you detect defects and malformations in advance and make the necessary changes. As the homeowner, you want to know what elements are going to affect your roof and how to minimize the damage. For instance, leaves that are blown onto the roof may decay thereby forming sludge that damages not only the shingles but also the gutters. The direct heat from the sun will also cause the shingles to curl and buckle. Do proper planning on how you are going to take care of your Toronto roof including regular cleanup and inspections.

See Who Handles Your Roof
There are things you may not do by yourself for example, a repair or snow removal. If you aren't afraid of heights, you can probably do the cleaning, but when it comes to the technical job, you want to leave it to the professional hand. Don't let anyone handle your Toronto roofing system whether they are doing minor repairs or major ones. The way the roof is handled will determine how longer it is going to survive. On top of that, people working on the roof need to know the precautions to take so that they don't weaken its structure or leave more issues by the time they are gone.
Repairs will come your way, and you need to know the most effective and long lasting solution to take. Different roofing materials will have varying life expectancy. Also, damages will not occur in the same for the different materials, so it is likely that you may go several seasons before you notice signs of damage on your roof. That said, you also want to ensure you proactively take care of the roof by knowing the signs to look out for depending on the Toronto roofing material you have installed including slate, tile, asphalt shingles, or metal. If you see unusual wear and tear, patching the damaged spots may not be enough – a replacement may be called for.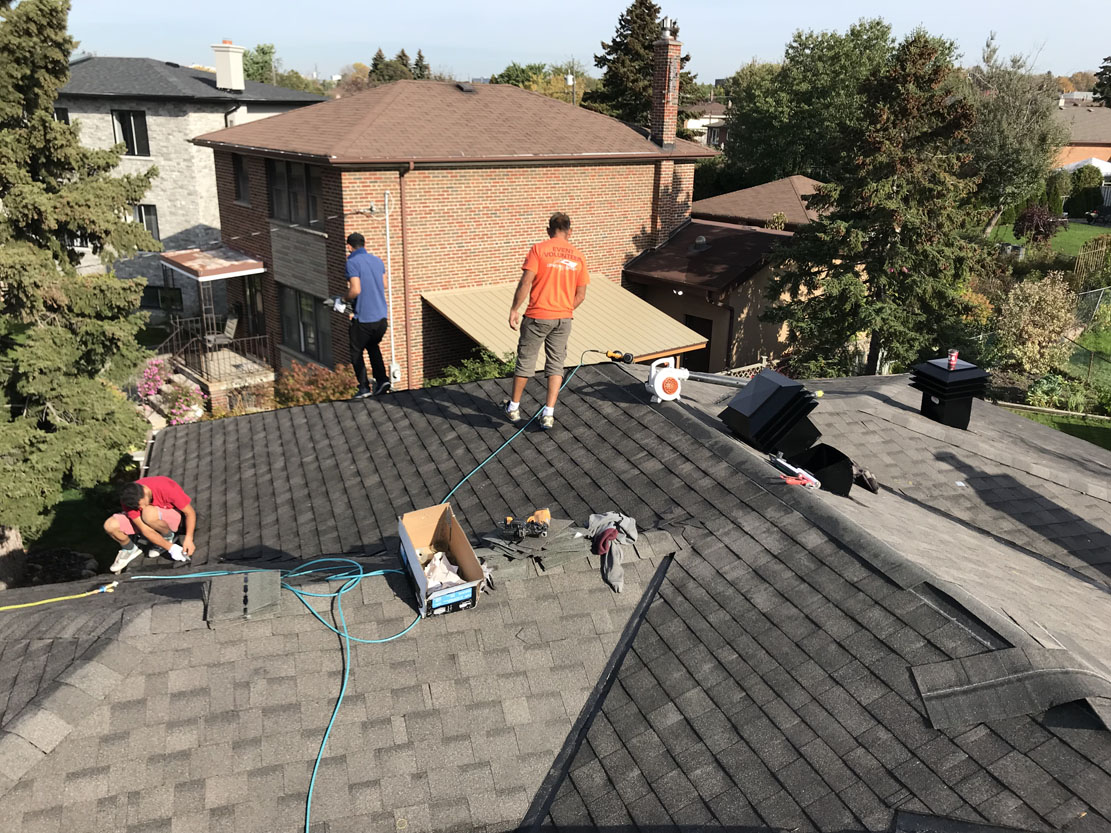 You will need to hire a licensed Toronto roofing company to help you with roof maintenance and repairs. Timely repairs will prevent bigger problems from arising, something that can cost you hugely. Also, doing inspections is going to identify problems in time and ensure you take appropriate actions to correct them before further damage is done.