Roof Maintenance Services in the Toronto area
Why do you need maintenance for my roof?
When the rains come, the only things protecting your people, furnishings and equipment are your four walls and roof. Hopefully you never have to replace your walls. And when you must replace a roof, it is extremely costly.
That's why you need Roof Maintenance.
Roof Maintenance Programs
Our roof maintenance programs are essential to extending the life of any commercial or industrial roof system. Due to the extreme fluctuation in temperatures we have in the Toronto area, having a comprehensive maintenance program for your commercial or industrial roof is critical. Most commercial/industrial roofs will house equipment that requires contractors to frequently inspect them. This foot traffic along with the extreme weather can cause damage to your roof. It is important for your roof to be inspected at least bi-annually to conduct preventative maintenance to curve these effects and extend the life of your roof by an average of 7-10 years. Ultimately, this can save you thousands of dollars in the process. We have the knowledge and the expertise to evaluate your commercial/industrial roof and develop a comprehensive cost saving maintenance plan. We will tailor the plan to fit your roofing needs and your budget, while catching any minor repairs that could turn into major issues later on.
Our typical maintenance program includes:
Inspect all flashings at curbs, walls, and penetrations
Inspect all seams and expansion joints in the field of the roof
Clean debris from roof drains, gutters, and collector boxes
Clean roof areas where standing water accumulates
Repair punctures to the roof's surface
Secure any loose sheet metal, flashings and gutters
Apply sealant to roof areas as needed
Receive 24 hour emergency assistance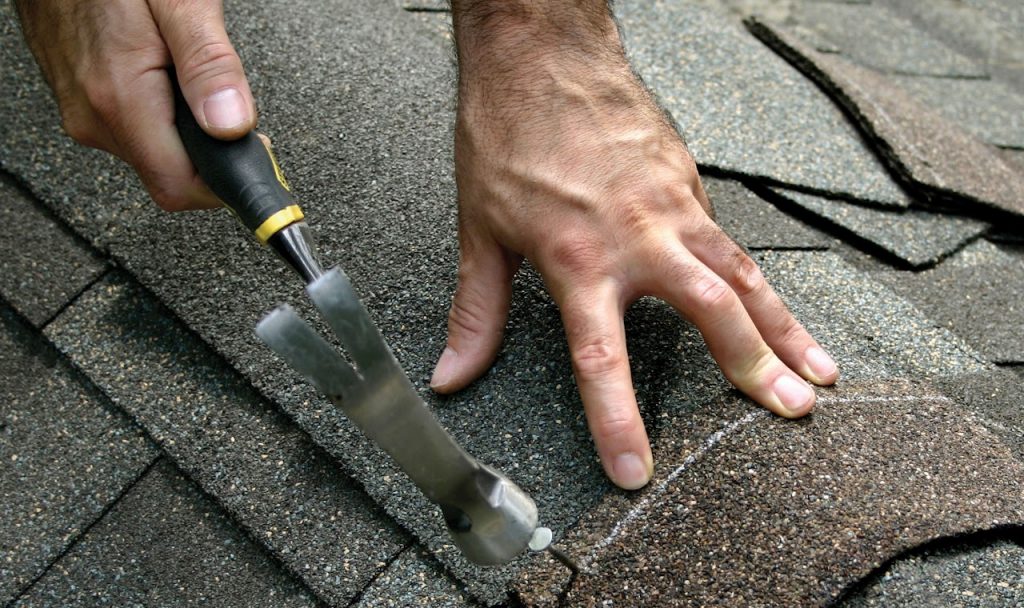 There are numerous elements constantly attacking your roof system, such as:
Improper design
Improper installation
Sun's ultraviolet rays
Smog pollutants
Foot traffic
Ponding (standing) water
Acid rain
Wind
Seismic movement
Water table movement
Jet fuels
Palm oil
Equipment oil/fluid leaks
Climbing animals
Thermal shock
Expansion/contraction
Tenant improvements
Tradesman damage
Vandalism
NEGLECT
Most all these can be held in check with a routine inspection and repair program. If not, you may be faced with that premature expensive reroof all too soon.
ROOF REPAIRS
Your Toronto Roofer representative is trained to keep a watchful eye on your roofs. He is trained to provide recommendations to give you the highest Return On Investment for every dollar you invest in your roof asset. For newer roofs, we will apply "long-term" repairs as specified by major national independent consultants. To save your hard-earned dollars on "short-term" roofs, we will obviously recommend more economical "short-term" repairs.
Your Toronto Roofer representative will show you detailed drawings of the two different type repairs.
ROOF COATINGS
There are myriads of natural and environmental elements that are constantly attacking your roof system and breaking it down. An easy, economical means of protecting your roof membrane from these elements is the application of roof coating. A roof coating may also lower your cooling and heating bills. Your Golden State representative will be happy to discuss the various options and benefits of a roof coating with you.
CHIMNEY SWEEPING & ARRESTORS (OPTIONAL)
As we are already on the roof if roof repairs are to be performed, we can provide professional chimney sweeping to reduce the risk of fires from wood burning fireplaces. We can also install spark arrestors.
Please contact us if you would like to receive more information about Roof Maintenance Services.