5 PLACES TO CHECK WHEN LOOKING FOR LEAKS
Your homes roof is a vital part of its structure and one that you need to take care of and maintain regularly. What may start off as a tiny problem can rapidly evolve into something much larger, causing extensive damage to the structure of your home and risking your safety. A roof is designed to keep your home cool when the sun is blazing and warm when the temperature drops. It is subjected to extremes of temperature and suffers the ravages of wind, rain and snow. Eventually there will come a time that you seriously need to consider a roof repair. You could choose to attempt the repairs yourself or you could decide to look for roofing contractors to undertake the demanding work for you.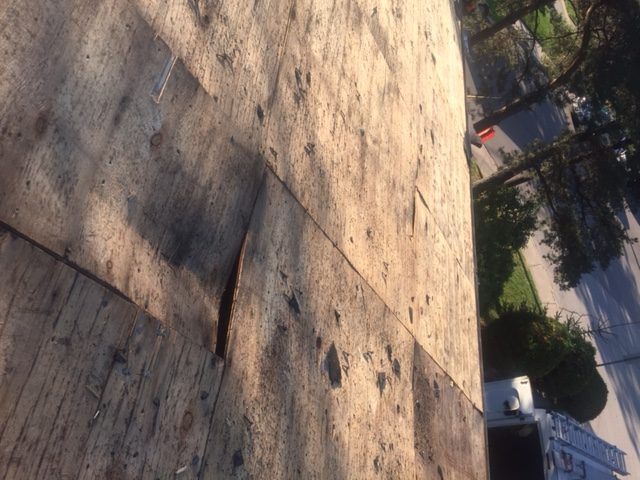 If you choose the do-it-yourself route here are 5 places to look for possible root causes of any roof leaks.
FLASHING. This is a continuous piece of metal or lead with the purpose of preventing the passage of water through a joint or angle in the roof. It can either be exposed or hidden. Exposed flashing is usually metal such as aluminum, copper, galvanized steel, stainless steel, zinc alloy, terne metal or lead. Roof flashing is usually placed around protrusions such as chimneys or pipes or the edges of other roofs. You should carefully check your flashing for deterioration or damage and repair or replace to restore the protection.
CHIMNEYS. As well as checking the flashing around the chimney you should also check its construction. Once mortar has fallen out or a crack in the bricks has developed, it will rapidly become worse as more water gets in and the weather takes its toll.
INTRUSIONS, E.G. VENT PIPES. As with a chimney an intrusion should also be surrounded by flashing where it joins the roof.
THE ATTIC SPACE. Get up into your attic space and check your roof from underneath. You should easily be able to spot where the water is coming in, either from damp patches or evidence of mold growth. Eye up in relation to the whole roof, where you think that water is coming in and then go out and check it out by getting up onto the roof.
MISSING OR DAMAGED TILES OR SHINGLES. An obvious place for water to leak into your roof space is where a tile or shingle is missing, has lifted or is damaged. Carefully check the entire roof and call a roofing contractor to come to your assistance.
Are you looking for an experienced and proven Toronto Roof Leak Repair Company? Call today or complete our online request form for a FREE ESTIMATE.
For more information on obtaining roofing services, please call today at (647) 847-8826