Roof Repairs and Roofing Replacement in Oakville.
Toronto Roofer provides certified roof inspection services from a licensed roof inspector qualified to make recommendations for emergency roof repairs when necessary.
What to Expect During an Oakville Roof Inspection?
During a roof inspection, licensed Toronto Roofer roof inspectors follow a specific step by step process to carry out a complete assessment of the integrity of your roofing system that usually begins with a visual check from the ground and proceeds to a meticulous inspection of shingles, fascia, soffit, drains, gutters, vents and flashing. Our experienced Oakville roofing technicians check for and signs of moisture damage apparent in ceiling cracks, deformed and stained walls on the interior, and buckling and curling shingles.
Chimneys and roof vents are also carefully checked for damage and possible blockages from debris. Toronto Roofer roof inspectors are highly experienced with evaluating a range of roofing materials from asphalt shingles to cedar roofs and everything in between and make qualified recommendations for Oakville emergency roof repairs when necessary.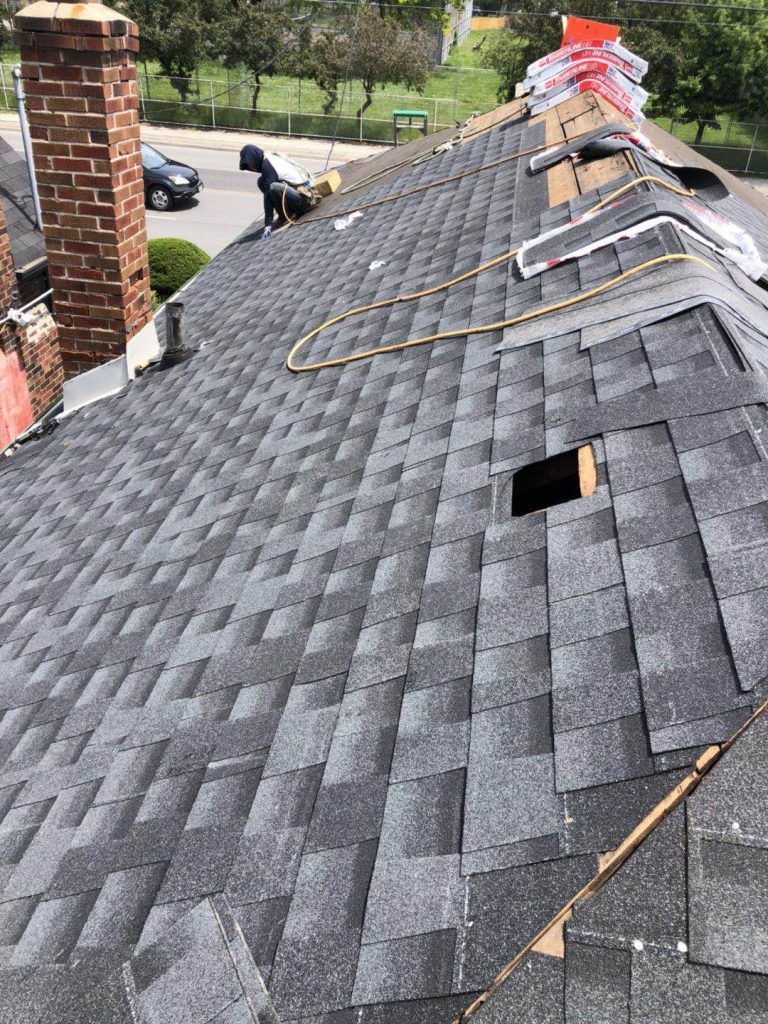 Is an Oakville Professional Roof Inspection Necessary?
Potential leaks that are not yet visible to the eye can lead to moisture and mold that develops and grows beneath the surface of walls and in the attic of your home or business and that contribute to a range of health and respiratory problems. Many Oakville homeowners, insurance companies and lenders require a roof inspection prior to purchasing a home and insurance. Toronto Roofer provides detailed written reports of all findings when assessing the condition of commercial or residential roofing appropriate for a range of business transactions that also offer property owners peace of mind.
Cost of an Oakville Roof Inspection
Although Toronto Roofer applies a standard rate to a typical roof maintenance inspection, costs may vary if repairs are also required. Our licensed inspectors will never perform any services without a providing you with a detailed estimate for any roof repairs. If major repairs are required, Toronto Roofer will provide you with a range of roofing solutions and options that may help to save the cost of complete restoration whenever possible.
A Reliable Oakville Roofing Contractor

A well maintained roof is paramount to the structural integrity of any home or business.
Contact Toronto Roofer for access to our previous client references and testimonials and for answers to any questions you may have.
Extend the lifespan of your residential or commercial roofing system with roof maintenance services from the qualified team of roofing specialists at Toronto Roofer. Benefit from a range of cost effective preventative maintenance programs that include a licensed roof inspection and a detailed roof estimate for any type of roof repair.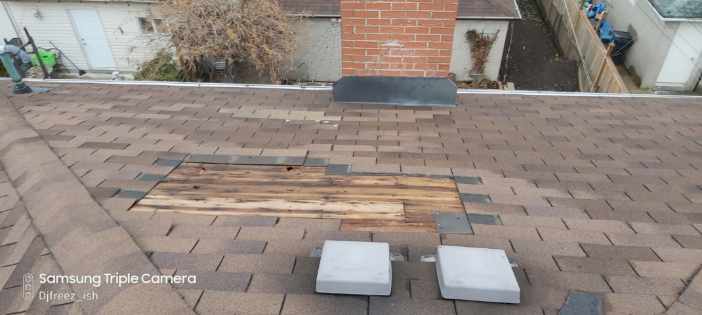 Customized Oakville Roof Maintenance programs
To ensure that the roof at your home or business provides you with long lasting performance and security, Toronto Roofer recommends a seasonal inspection during spring or fall as part of a regular preventative roof maintenance program that saves money in the long run. Water leaks, moisture damage, missing or worn out shingles, problems with flashing and gutter deterioration from extreme weather conditions or the accumulation of debris can wreak havoc on even the most solid roofing system over time. Toronto Roofer roofers are industry certified and highly experienced and evaluate roof conditions to create a roof maintenance program that is based on the age of your existing roof and other factors to avoid unnecessary roof repairs.
Oakville Roof Maintenance and Repair Services Include:
Roof Maintenance Inspection
Roof Diagnostics
Roof Cleaning
Leaky Roof Repair and Maintenance
Flashing Maintenance
Cracked or Missing Shingle Maintenance and Repair
Roof Caulking and Sealant
Roof Waterproofing
Ridge Point Capping
Roof Resealing and Repainting
Roof Snow and Ice Removal
Gutter and Eavestrough Maintenance
Roofing Vent Replacement
Residential Flat Roofing Repairs
Commercial Roofing repair
Benefits of Roof Maintenance
Increases Safety and Structural Integrity
Regular roof maintenance also ensures that your property consistently receives the best protection possible to stand up to any type of extreme weather condition or damage from falling tree branches, animal damage or debris accumulation.
Oakville Cost-Effective and Energy Efficient
Enhance curb appeal and maintain property values
One of the first things a buyer wants to know is whether the roof is sturdy and solid on the property that they are planning to purchase. In addition, regular roof maintenance preserves the esthetic appeal as well as the value of any home or business.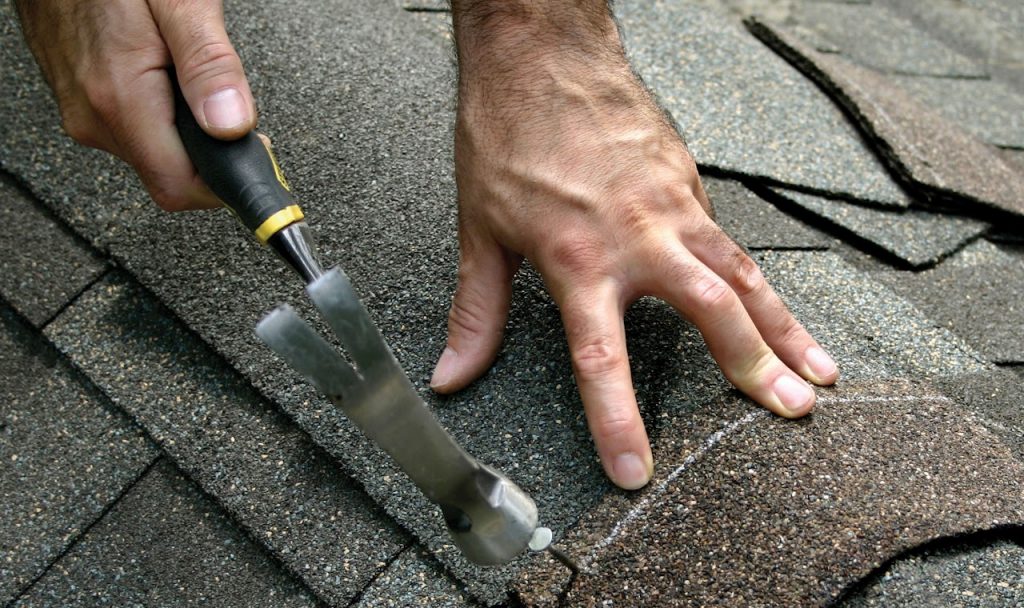 Toronto Roofer maintenance programs are designed to increase the life span of any roofing type and avoid costly roof replacement. Our experienced roofers provide repairs for a range of roofing materials and roof types including:
EPDM roofing
Flat roofs
Green roofs
Modified bitumen roofing
Shingle roofing
Tar and gravel roofing
Tile roofing
Slate roofing
Metal roof restoration
White membrane roofing
Whether you require a maintenance program for single residential family home, or a large industrial or commercial facility, contact our licensed roofing specialists for skilled expertise, quality roofing products, top-notch customer service and a free consultation