Markham Roofing Company
Are you looking to add some style to your home? Roof shingles are one way homeowners can update the look of their home and add value and individuality. To get high quality shingles, the best thing to do is to hire a professional roofing company that has knowledge and experience. That's why you need to call Toronto Roofer. We are a full service contracting company that offers expert shingle installations in the Markham region. When you need someone to work on your roof, you need to give us a call. We are ready to work with you so you can get the look you want for your home.
Every contractor at Toronto Roofer has extensive experience in all types of shingles and how to install them. We know that each home is as individual as its owner and the shingle used should match the style of the home. There are several types of shingles available, including asphalt, wood and stone. Our roofing specialists will come to your property to inspect your home and help you determine the shingles that work for you. If you have a particular material that you are drawn to, let us know. We will work with you to make sure the shingles we install are the ones you desire. When you hire us at Toronto Roofer you can be sure that you are getting the best in the business.
You want excellent quality shingle installations and that's what you will get when you contact the specialists at Toronto Roofer. Our contractors are available to property owners throughout the Markham area. Contact us today for a free consultation. We take pride in our work and can't wait to give you the best roof possible. Let us get you some quality shingles today!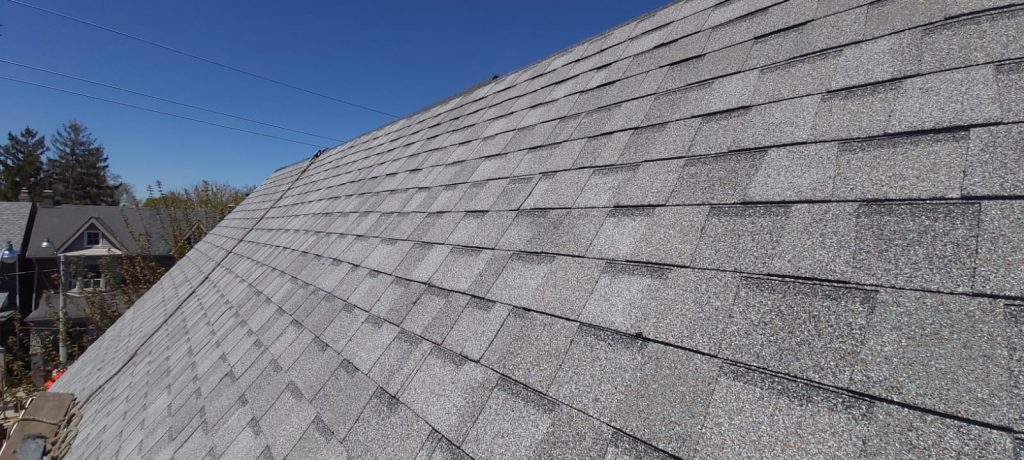 Markham Commercial Roofing
If you have been looking for roofing contractors then you have come to the right place. We are a local company that provides commercial roofing services to property owners living near the city of Markham. Toronto Roofer can take care of all your roofing needs, from installation to repair to complete replacement. No project is too big or too small for our experienced professionals, so give us a call at Toronto Roofer to find out more about what we can do for your property. We have affordable rates so you can get a quality roof without breaking the bank.
Toronto Roofer understands how important it is to have a strong roof made of the nest quality material. Our workers are fast, efficient and reliable. We have been extensively trained in all types of roof work so no matter what your building requires, you don't have to worry. Perhaps you have noticed leaks and are unsure about the quality of your roof. Give us a call and we will schedule an appointment to assess your roof and diagnose the issue. If we determine that a repair is needed, we will offer a reasonable price that works with your budget. If you need to replace the roof, we can do that as well. We know that you will be thrilled with the quality of your roof after the roofing specialists from Toronto Roofer have worked on it.
When you need high-quality commercial roofing, Toronto Roofer is the company you can trust. We provide our top notch services to all customers in Toronto. We encourage you to give us a call during our convenient office hours so we can discuss your needs and work on your roof. Hire our one of our roofing contractors today!
Markham Residential Roofing
If your home is looking a little worn, you may need some professional residential roofing work to get it back to looking its best. Why not also use the time to have siding installed? Adding siding can provide additional protection, save energy and improve the look of your home. The value of your property will be enhanced when you add this type of extra touch. If this sounds like a good deal to you, then you need to contact us at Toronto Roofer. We are an expert roofing company that includes knowledgeable siding contractors. We will travel to anywhere in the Markham area to take care of our customers.
Everyone at Toronto Roofer is committed to treating your home as if it was our own. Our roofing specialists have installed siding using all types of materials, such as wood, cement and vinyl. You can choose the material yourself or ask us for suggestions if you are unsure. We have the training to help! We will go over each type so you will be able to make an informed choice on the material that is best for you. We pride ourselves in providing superior workmanship at competitive prices. Toronto Roofer guarantees that your home will be the best looking on the block after we finish with it.
If you live around the Markham area, then Toronto Roofer is the company that will provide you with the best team of siding contractors in the region. We offer convenient hours and will work around your busy schedule to install your new roof and siding. Our workers arrive on time and will finish the job in a timely manner, so your home will look like new in no time at all. Let's get to work now!
If you just entered roofing service into your search engine then you have come to the right place. We are Toronto Roofer, a team of roofers located in the Markham area. Our team is made up of professionals who are ready to give you a great roof so your home is protected throughout all kinds of weather. We can schedule a time that works best for you and offer reasonable rates and service packages. No matter what your budget, big or small, we can help you with your roof.
The expert contractors at Toronto Roofer have been highly trained in every aspects of commercial and residential roofing. Do you need a new roof but are not sure of what you want? We can help! Our team of experts will come to your property to check out the building and determine the best type of roofing for you. Do you want to make sure your roof remains free of cracks and leaks? Our contractors can come to your property to perform regular maintenance so you can rest easy. Let us know if you want an extensive cleaning of your roof and we can provide that as well. Whatever it is, we will come out to your property and determine what needs to be done. Our pride in our knowledge of roofing shows in quality workmanship. When you have work done by Toronto Roofer, you know you don't have to worry because you are getting nothing but the best.
When you searched for roofing service you were hoping to find the best-ranked company in the Markham area. That's what you found with the roofers of Toronto Roofer. Let us know how we can help you get the high-quality roof that your building deserves. Call us today for a free quote!