Scarborough Roofing Company
Here at Toronto Roofer, we've built a reputation for fast and reliable service that meets the needs of Scarborough residents and business owners. People find our service highly personalized and feel comfortable calling on us for regular maintenance, emergency repairs, or just routine home construction work. Our work can be seen in many communities in the region. We pride ourselves on securing the structures that matter the most to our clients. It's our pleasure to come to the aid of our customers.
Fast emergency service, personable interactions, affordable prices, and quality work are what you can expect when you hire Toronto Roofer for your next home construction job. We're there for you when you need us most. Our complete construction services features specialized work in roofing, siding, and skid loaders. You get the most bang for your buck when you hire Toronto Roofer, because we're not afraid of hard work. We'll work until the job is done to your complete satisfaction.
Once people hire us to work on their homes or businesses, they always feel confident enough about our work to call us back for future projects.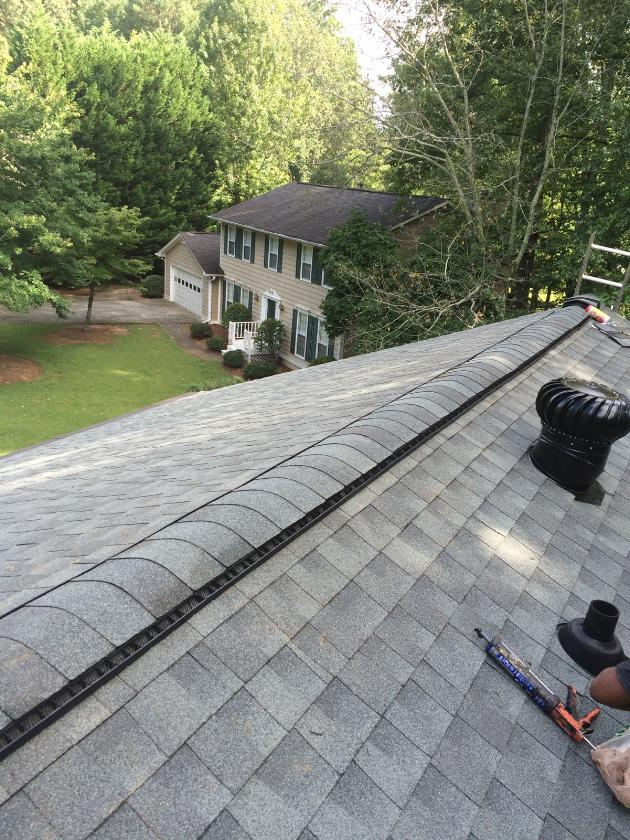 When quality construction matters to you, there's no one better for your project than Toronto Roofer. Toronto Roofer specializes in a range of construction work. We've worked hard to be the best at what we do. We understand that the integrity of your home's exterior is just as important as its interior. That's why we've custom tailored our services to be the best in exterior construction work. There is so much that we can do to improve the look of your home or business.
When Mother Nature throws you a curve ball, strike back with our excellent damage repair services. Don't let the integrity of your roof or siding be compromised by severe weather. Let Toronto Roofer secure your entire home with professional damage repair construction. No matter how bad your roof or siding may be, our expert contractors will get your exterior spaces looking like new again. More importantly, we'll return them to a safe and secure state for you and your family.
Don't let your roof go too long without expert inspection. Your roof is your building's first line of defense against weather and debris. Our experienced roofers will come to your home or business and thoroughly inspect your roof. Our roofing inspection and repairs are always 100% honest. We'll never tell you that you need a service when you really don't. The homes and businesses of Madison, WI deserve the absolute best in home construction.
If you need construction work done on your home's exterior, no matter what it is, you can rely on the outstanding work of Toronto Roofer. Get in touch with us now!
There are few aspects of your home or business that are more vital than your roof. Your roof protects your structure from rain, snow, debris, wind, and heat. Your roof takes a beating on a regular basis, so take care of it with our excellent roofing services. Our company has over 17 years of roofing experience. Toronto Roofer customers are consistently pleased with our work, because we work on your roof as if it were our own. We take care of all aspects of your roofing work, from estimate to final cleanup.
We'll be there every step of the way for your roofing repair work. Our friendly contractors will keep an open line of communication with you, so you know exactly what we're doing on your structure. Whether you need commercial building solutions or a private residence roofing repair, we are the construction company for you. Our roofing crew is the most professional and efficient crew in the business. They're guaranteed to get the job done with the utmost respect for your property.
When all is said and done, we'll take care of the clean up. We never leave a mess for you to deal with when our work is done. Here's a brief list of what our roofing service includes:
● Metal Roofing—We install the most impressive metal roofs in Scarborough. Metal roofing looks great and will last for a long time to come.
● Shingle Roofing—Shingle roofing looks great on almost any style of home. Shingles are highly customizable, so you can achieve the look you want for your building.
●Roof Repair—If your roof has been damaged, you can count on us for expert roof repair service. We'll work quickly and efficiently, so you won't have to be inconvenienced for an extended period of time.
Your building says a lot about you as a home or business owner in Scarborough. Don't send the wrong message with old and rundown siding. Getting great siding for your building can be easier than you think with Toronto Roofer. When you hire Toronto Roofer, you can expect to have all of your siding needs met and exceeded by our unique brand of service. Not only can we get your current siding looking like new again, we can install brand new siding of your choice.
Toronto Roofer has become the most renowned and trusted siding service in Scarborough. We want all our customers to feel that they got the most for their money. You will be absolutely thrilled with how your siding looks after we get done with it. Our siding work can't be beat, because we pay attention to all of the little details that make up great siding jobs. We'll pay attention to your specific expectations for your building and work hard to exceed them.
Here is what you'll get when you trust Toronto Roofer for all your siding work:
● Exterior Home Construction—Only the experts at Toronto Roofer can craft the exterior of your home into exactly what you want it to look like. Get custom siding work done for your home or business quickly and affordably.
● Vinyl Siding Installation—Vinyl siding is highly resilient and durable. It is also versatile. Vinyl can be fabricated into virtually any shape, form, or style and requires virtually no upkeep. Your vinyl siding will be easy to clean, and never needs to be repainted once it has been installed.
● Timely Work—Make sure your siding project is completed on time and within budget with Toronto Roofer.
Whether you're looking into siding work for your home or business, look to the pros at Toronto Roofer!