Asphalt Shingle Re-Roof Material We Use and Review Below
IKO Shingles:
Toronto Roofer repairs and replaces IKO roof shingles on a daily basis.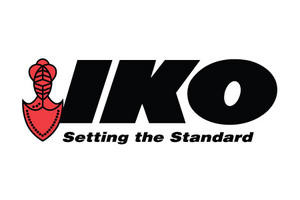 IKO has a full choice range of shingle materials and has representation in Ontario. IKO shingles are readily in stock at suppliers and retail stores like Rona. The quality is very consistent as well. The Cambridge, Royal Estate, Grandeur, Armourshake, and Crowne Slate are some of our roofer favourites.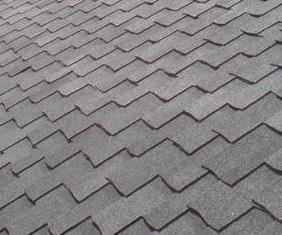 From the IKO roofing website, "IKO believes the success and longevity of their company is attributed to three key ingredients: Top quality products, continuous innovation and state-of-the-art manufacturing facilities. A family-owned company now for three generations, IKO intends to be around for many more. IKO products are found on distinctive residential, commercial and engineering structures in more than 50 countries. IKO operates over 20 manufacturing plants globally." [ Source: www.iko.com ]
GAF Shingles:
GAF was founded in 1886, GAF is North America's largest manufacturer for commercial and residential roofing.
From the GAF Roofing Website, "GAF attributes its success to be a unique philosophy of: Helping property owners & architects to make their best and safest roofing choices, helping supportive distributors and roofing contractors to build their businesses and avoid hassles." [ Source: www.gaf.com ]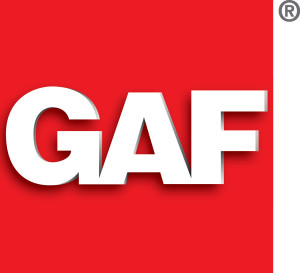 The roofers at Toronto Roofer consistently rate GAF offerings (complete line) to be of excellent quality. GAF also provides specific solutions for various roofing requirements. They manufacture a premium asphalt roof shingle with a wide range of options for shingle style, texture, colour, and optional material that can be used for re-roofing your home (for example, GAF Tru Slate).
Certainteed Shingles:

From the Certainteed Website, "CertainTeed is a subsidiary of Saint-Gobain, one of the top 100 industrial companies in the world. Saint-Gobain employs approximately 22,000 people in North America and more than 109,000 people in 64 countries world-wide." [ Source: www.certainteed.com ]
Certainteed Roofing has a comprehensive offering of quality asphalt roof shingles. Some of them are known as top performers in their specific categories.
The reviews and ratings of asphalt roof shingles from the roofers at Toronto Roofer reflect this statement as well. The Presidential, Landmark, and GrandManor Certainteed shingles compete extremely well in their respective categories. Our roofers consistently report the quality to be consistent. We have had excellent commercial and residential roofing success when re-roofing with Certainteed shingles like the Presidential, especially in areas where a shake-looking shingle is the only option (beyond real cedar shake) to comply with the architectural controls of a residential neighbourhood.
Malarkey Shingles
From the Malarkey Website, "Since 1956, Malarkey Roofing Products™ has operated as a family owned, professionally managed, privately held company, headquartered in Portland, Oregon. Malarkey believes in creating long-term value for customers and business partners. Striving for excellence propels Malarkey to new heights in polymerization and the development of long lasting products." [ Source: malarkeyroofing.com ]
If you know anything about Toronto Roofer and the position or ratings our shinglers take with respect to Malarkey, you will know that the reviews from our roofers are always positive.

Malarkey shingles are, in our estimation, one of the best alternatives to more traditional or popular asphalt roofing shingles like the BP Harmony, IKO Cambridge, etc. Not that these examples are poor shingles – they are very good asphalt shingles in their respectively categories. It also is not fair to compare a Malarkey Legacy with the Zone nailing strip and the modified rubber polymers in the shingle versus an asphalt-based shingle in a completely different category. However, what we do try, whenever possible, is to move our customers that would normally consider something along the lines of a BP Harmony or IKO Cambridge into a more premium SBS rubber-based IKO or Malarkey product (such as the Malarkey legacy shingle). Comparing a Malarkey Legacy versus an IKO Cambridge is not a reality; you have to compare a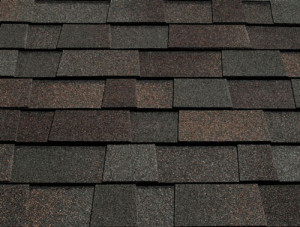 Malarkey Legacy versus an IKO rubber shingle, not an asphalt one. The reason we try to move our customers up just one step in pricing is that the price difference is nominal for the premium quality you receive. Instead of a "good" asphalt shingle, you get a "great" one with SBS rubber modifiers.
Owens Corning Shingles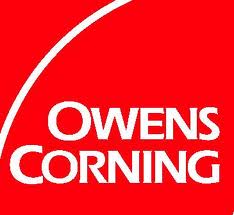 From the Owens Corning Website, "Owens Corning is a global residential and commercial building material provider. A Fortune® 500 Company for 57 consecutive years, Owens Corning is driving sustainability by delivering solutions, transforming markets and enhancing lives." [ Source: www.owenscorning.com ]
Owens Corning asphalt shingles are now represented and readily available in Toronto at roofing suppliers and retail stores. The quality of the Owens Corning asphalt shingle has always been good, alongside a comprehensive choice of colors, models, and textures.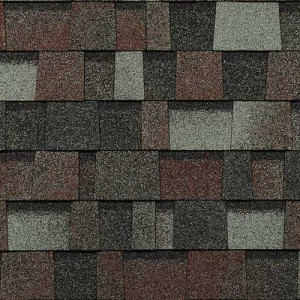 Our experience with Owens Corning is more limited than with BP, IKO, Malarkey, GAF, and Certainteed but all indications are from the ratings and reviews from our shinglers is that they are a good quality asphalt shingle.
BP Shingles:
The BP asphalt shingle line-up is well represented in Toronto and includes the Manoir, Everest, Mystique, Harmony, Mirage, Yukon, and Dakota. The Harmony shingle is the most popular of the BP shingles and it is available in a wide selection of colors. [ Source: www.bpcan.com ]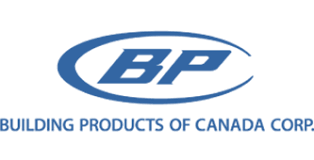 Cedar Roof Shake Looking Textured Shingles: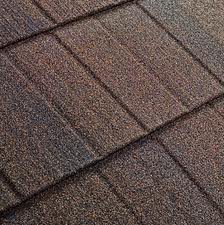 Designer asphalt shingles such as the Certainteed Landmark TL, Certainteed Presidential TL Ultimate, GAF Elk Grande Prestique, Certainteed Presidential Shake, GAF ELK Grand Sequioa, GAF ELK Grand Canyon, GAF ELK Country Mansion, GAF ELK Camelot, Certainteed Carriage House, Grand Manor, and the IKO Royal Estate and Armourshake shingles are examples of designer materials that achieve textured roof profiles.