IKO Shingle Reviews
Service. An advantage that Toronto Roofer has for shingle installations are the markets we service. In Toronto, IKO shingles remain well stocked and distribution is highly efficient. This is a key value for us in servicing our customers.
Due to the competent distribution, local support, and the exclusive IKO 15 Year ironclad portion of the Warranty Coverage that's offered with the IKO Shingles, our crews would rate these shingles with a moderately high rating.
Quality. With respect to the quality of IKO shingles, the IKO line has a moderately high rating. Their line also exhibits a high level of diversity across specific use cases. Some examples are: High Wind Rated Shingles, Shake Looking Shingles, Luxury Shingles, Algae Resistant shingles, Energy Efficient Shingles, Low Slope Shingles.
Colors/Profiles/Textures. Most IKO shingles are available in a variety of colours. This happens to be a large selling feature with this brand. IKO shingles come in a neat and clean wrapper that is a result of the brand's consistency with their manufacturing process. This is an important feature for this type of product as shingles need to be installed properly with the correct sizing. Should a shingle be misshapen due to a packaging error, this would affect the overall quality of function for the shingle itself.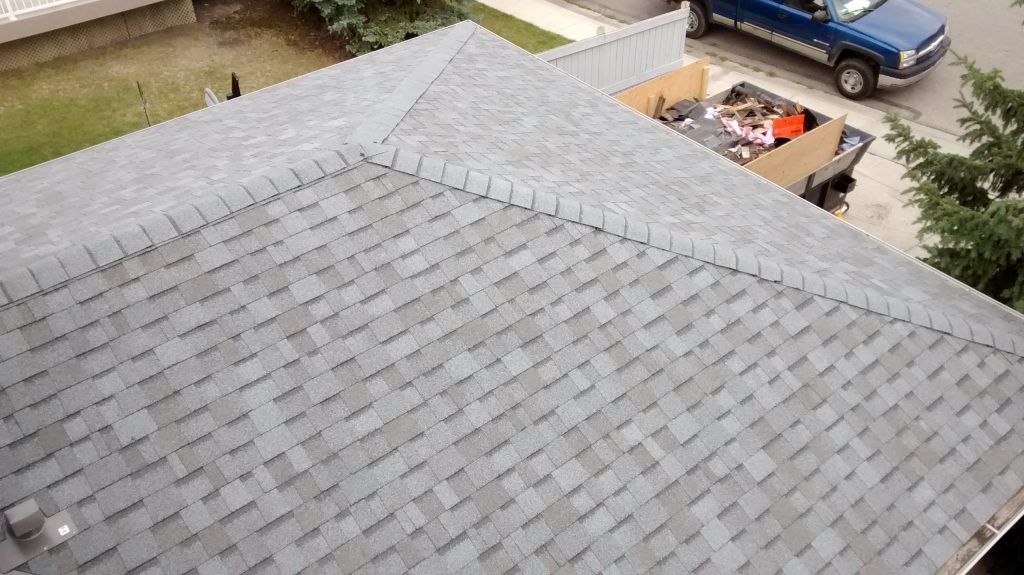 Shingle size consistency becomes really important if a DIY Installation is being completed. You do not want to learn or attempt to do a shingle project by yourself with shingles that don't fit together properly.
The textures of the shingles, or the "Shake Look", may or may not not suit a high end shingle purchaser. As soon as you get into the Luxury Shingles or shingles that cost the same as tile, then we would advise you to choose an alternative type. The top end of the shingle prices becomes more of a process of comparisons amongst the selections and ultimately choosing what you prefer.
Here are our reviews broken down by specific IKO offerings. You can click the subheadings to open a new window for each product. Warranty coverage may also be found by following these links.
Marathon Ultra AR 
Our roof replacement crews regularly use this type as it is an economical 3 tab shingle that installs well and holds up well to the elements. Installation of 3 tab shingles take more skill in some respect. If you attempt to do this on your own, please search our blog for shingle installation guides.
Cambridge
IKO Cambridge shingles are another standard type for our installers. They are consistent with being one of the top performers in their class. The IKO Cambridge shingle is a mid to mid-high grade shingle that is perfect for standard installations. They are readily available and  available in a wide variety of colors. Cambridge shingles are made of  laminate, they are considered to be a designer shingle, and are covered under the IKO Limited lifetime warranty.

Royal Estate
We install IKO Royal Estate Shingles typically only on estate homes. The Royal Estate shingle is an excellent looking laminate shingle that has a traditional estate look. The Royal Estate shingle stacks up to any high end shingle offering on the market with the same slate look for a fraction of the price.
Grandeur (Discontinued)
IKO Grandeur Shingles are one IKO's SBS Modified high quality shingle selection. This selection is considered to be one of the best due to  The technology used for the asphalt. If you need to install shingles in cold weather , the IKO Grandeur Shingle would be a wise choice on account of it easy installations despite mother natures elements. The only down-sides to theGrandeur IKO Shingles is the high cost and limited color selection, otherwise they are a great shingles and considered one of the best on the market in Toronto.
Armourshake
The IKO Armourshake Shingle is often over-looked by homeowners. However we really enjoy installing this particular type of  shingle. It is a high end shingle selection from IKO that stands up well against the competition. It has an original design that is often a high interest point with our customers as it adds a unique and elegant finish to your roof.
Now we would like to advise home owners to be aware of selecting high end shingles, as they are often unaware that they contain designs. So when you are completing your roof replacement project and have selected this particular shingle , you will need to take into account the design for the overall finished look. our specialists at Toronto Roofer will  always suggest home owners to go with a rep and view different roof lines to get a better sense for the over all designs that are available.
Overall the IKO Armourshake is a great choice if you are aiming for a higher end shingle that has more of a textured pattern to it. the shingles themselves are more costly yet offer a great selection of colors.