When a home owner calls a roofer, they needs to be ready to make a decision about the roof. If a roofer says your plywood needs replaced, you should listen up. Felt paper is not for sealing the roof, it's main purpose is to keep the sheeting from drying out the oils in the roofing shingles.The felt paper is usually fastened to the roof with staples. Many roofers will use a power stapler to fasten the shingles to the roof.
One of the main reasons for a leaky roof is the use of staples instead of nails during the shingle installation. As the roof ages and flexes with the weather, snow load and wind, the top of the staple rubs the back of the upper shingle and eventually works its way up through the shingle. A roofing nail has a flat head of about 3/8 of and inch, while a staple is about 1/32 of an inch. Ask your roofer to use roofing nails no staples. The 2nd biggest reason for a leaky roof is a closed valley. If a closed valley is not installed correctly it will most definitely leak. An un-experienced roofer will not cut the tabs in the valley. It has become such a problem that the manufacture Malarkey now post the right way to install a closed valley on every bundle of shingles. A open metal valley is a better way to go, it will cost a little more, but so very much worth it. Especially if your home is under any trees. the fir needles will not stick to the metal valley as much as a closed valley.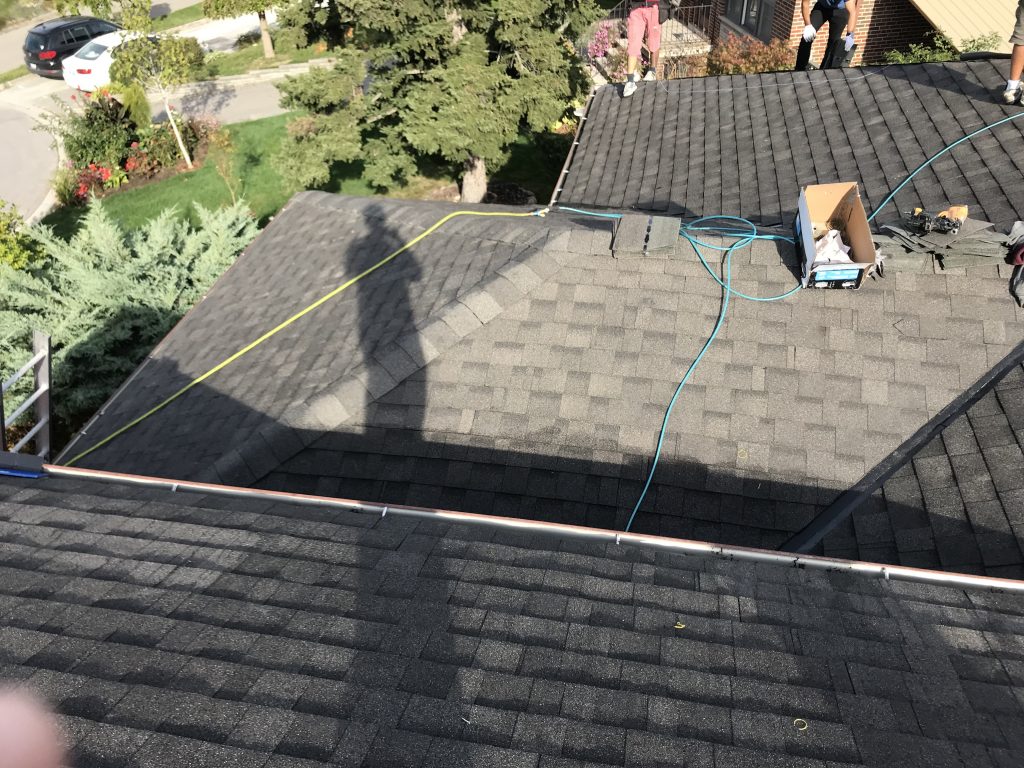 Toronto Roofer's roofing is the system that a lot of "home owner associations" will make you use if you are not wanting to use cedar. Cedar has a nice look, but if you need a repair on a shake roof, the walking on the roof during the roof repair could cause more damage to the roofing. A good roofer will not walk on a bad cedar roof as it can open up a can of worms. 3 tab roofing was used a lot back in the 70's and into the 80's they are not a good shingle for the area. One common mistake made with 3-tab is it is not to be installed on roof of less then a 5/12 pitch. Also if not maintained moss will grow in the keys of the roofing and then the water will back up and find away through the roofing system causing a leak. Metal lock seam roofing is a great choice but one of the most expensive systems. One note on Metal Roofing it can be very noisy in a rain storm.