Toronto Roofer's re-roofs residential buildings and can make any modifications to the roofing system you feel would best suit your home.
The roof openings (goosenecks, roof vents, skylights, valleys, plumbing flanges, etc) when you are re-roofing need to be tied in (flashed with metal and with roof membrane) properly. The roof openings and valleys of the roof (where roof lines intersect) are where all the problems start with re-roofing.
Re-roofing Specifications GRS uses to attach, flash, neck tie our roof openings is shown in the photo above.
When re-roofing a home, it is critical to neck tie (surround the roof penetration) with proper peel and stick or blue skin membrane to avoid ice, snow, water back up into your attic space.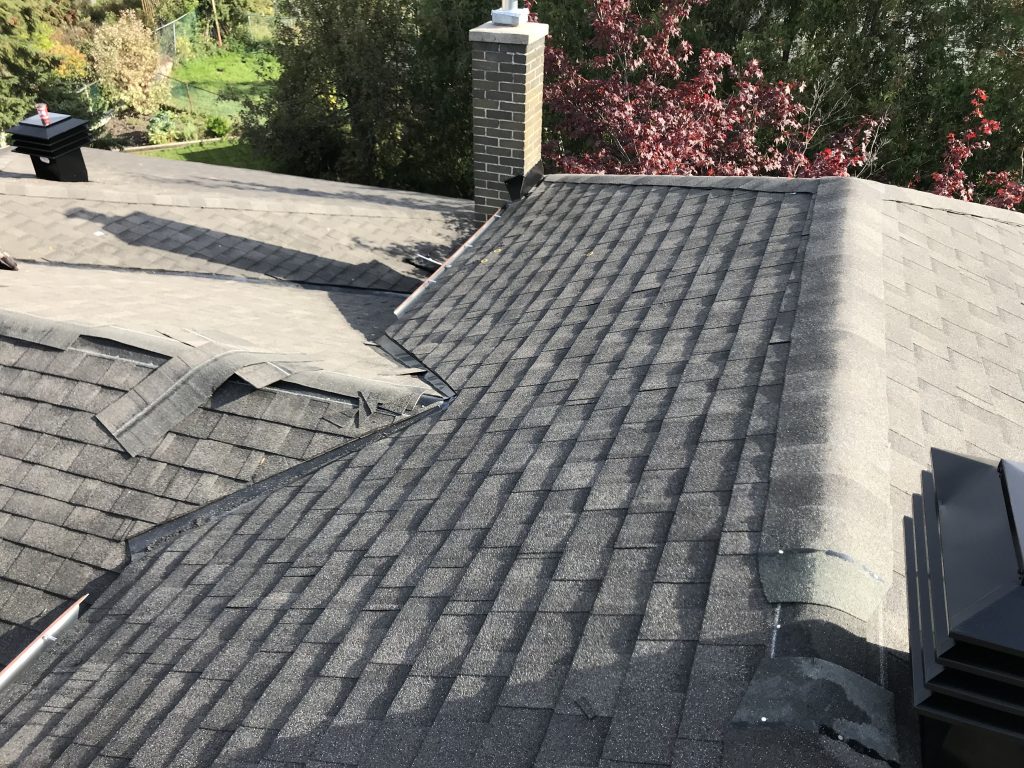 In this instance, a roof vent (goose neck – notice it is a coloured roof vent) is shown. The deck of the roof has a premium Titanium Synthetic Roof Underlayment installed, then the IKO Cambridge Shingles – the goosneck also has a premium Karnak Caulking underneath, then the gooseneck is installed and nailed, then a blue skin or a premium Ice and Water or Peel and Stick membrane (such as Grace Membrane) to the horizontal (or back side) and vertical (or side) of the gooseneck (not shown in pic as not installed yet) and then the IKO Cambridge Shingles continue to be installed – taking care not to nail through the laminate shingle and through the ice and water peel and stick and into the back of the vent flange into the deck. Once a flashing is installed, you do not want to nail again through a shingle and into the flashing to the roof deck.
Re-roofing properly takes time, experience, quality material, and a sense of pride in the work done.
Our re-roofing experts are trained in the highest principles of roofing we know. It keeps our company from ever having to return to our re roof job sites for repair. It costs a little more to re roof properly, but the customer gets a roofing job done so well that it will last for many years. Of course, our roofing contracting business is built on references and referrals, so it is our life line – not to mention that our roofing installers get to work with pride of workmanship. A premium re-roofing installation specification and premium re-roofing materials also allow us to have a Workmanship Guarantee on all re-roofing projects.